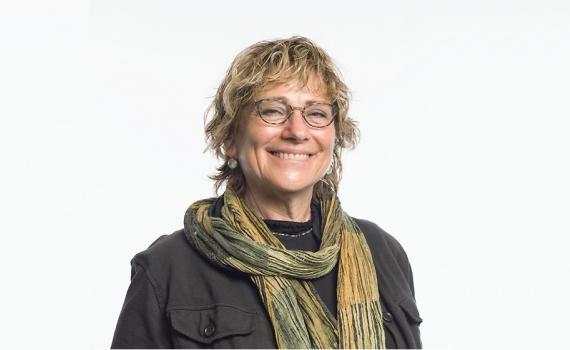 Posted by Guest Blogger, November 11, 2019
Deborah Jacobs, former director of the Bill and Melinda Gates Foundation's Global Libraries Initiative celebrates 10 years of the EIFL Public Library Innovation Programme (EIFL-PLIP) in this guest blog for EIFL. As director of the Bill & Melinda Gates Foundation's Global Libraries initiative from 2008 until the programme came to a close at the end of 2018, Deborah was responsible for overseeing the distribution of hundreds of millions of dollars to libraries in more than 50 countries and the United States. 
I joined the Global Libraries Programme at the Bill & Melinda Gates Foundation in the summer of 2008 and as I began deeply exploring our work I felt there wasn't enough emphasis on innovation and risk taking.  With this in mind, I spoke to the team about our need to fund efforts to explore innovative programming that could be scaled as well giving librarians permission to take risks and encourage them to think beyond what was "known and safe."
I had met EIFL's leadership on a few occasions and felt that they represented the characteristics I was looking for in a grantee – global connections, creative thinking and a willingness to "think big!" And EIFL was staffed by smart, fun, creative people who had a proven track record of breaking through boundaries.
We asked EIFL to join us by pushing boundaries in libraries across developing and transitioning countries by developing a programme to spur innovation. And from this small request, the EIFL Public Library Innovation Programme (EIFL-PLIP) was born.  Their initial thinking and proposal went far beyond anything I ever could have imagined.
The implementation of the small EIFL-PLIP grant programme kept being improved upon – encouraging libraries and librarians to see their work in the larger context –  to see and prove how libraries supported their countries in achieving their Millennium Development Goals (now Sustainable Development Goals). EIFL-PLIP then scaled the innovative ideas that came from the grants and encouraged replication across the world – always building on what they were learning. 
In 2010 when Global Libraries wanted to work more deeply in Africa, we again reached out to EIFL.  They took on this new challenge, eventually reaching hundreds of young librarians with a variety of opportunities.  This led to not only directly changing the lives of these hundreds of librarians, but improving the lives of Africans across the continent. 
This is permanent, sustainable impact, at scale, in a way that every funder would be amazed by and proud of. I am.  And I consider this work of EIFL's with PLIP to be one of Global Libraries' lasting legacies.
I want to deeply thank the EIFL Board for agreeing to allow this work as well as the brilliant Rima Kupryte, Monika Elbert and Ramune Petuchovaite and all the EIFL staff and consultants who helped them.  I want to thank them for taking this risk and constantly growing and learning. And I also want to thank the Global Libraries program officers, Janet Sawaya and Darren Hoerner for their leadership.
Read A decade of transforming public libraries, by Ramune Petuchovaite, EIFL-PLIP Manager, looking back at 10 years of supporting access to knowledge through public libraries in developing and transition countries