Event Date
: 21 Jul 2021 - 23 Jul 2021
Online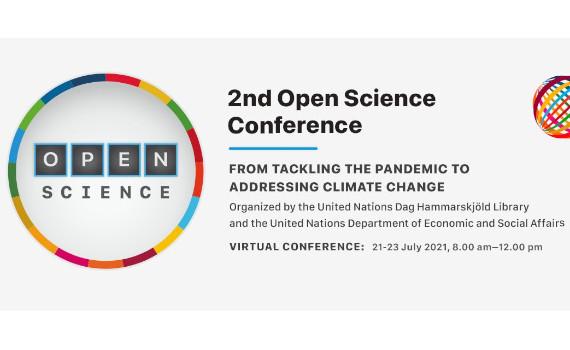 Iryna Kuchma, EIFL Open Access Programme Manager, is to speak at the Second Open Science Conference, which is themed 'From tackling the pandemic to addressing climate change'. 
The conference brings together policymakers, International Governmental Organizations (IGOs), librarians, publishers and research practitioners to engage in a public dialogue focusing on what open science has learned from COVID-19, and how this learning can be applied in actions to address the global climate crisis.  
The three-day event is organized by the Department of Global Communications, UN Dag Hammarskjöld Library, and the UN Department of Economic and Social Affairs, Division of Sustainable Development Goals. 
More information about the conference, the programme and registration, which is free.