Event Date
: 01 Apr 2019 - 05 Apr 2019
Geneva, Switzerland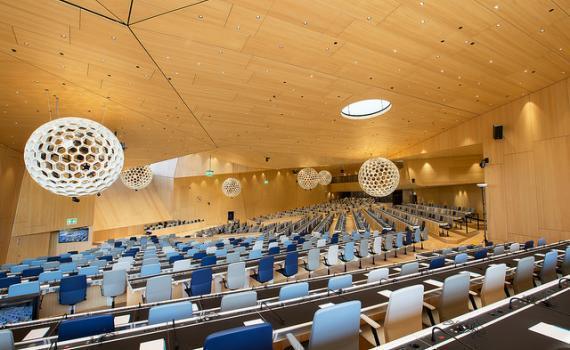 The 38th session of the WIPO Standing Committee on Copyright and Related Rights (SCCR) takes place in Geneva from 1 - 5 April 2019.
EIFL will participate in the session when delegates from WIPO (World Intellectual Property Organization) member states discuss limitations and exceptions for libraries and archives, education and research, and a proposed treaty for the protection of broadcast organizations, among other topics.
On 1 April, at 13:00 CEST, EIFL Copyright and Libraries Programme Manager Teresa Hackett will  participate in a lunch-time side event titled, 'Truths, Trends and Tropes: Unpacking the Debate'. Co-organized by EIFL, IFLA and Education International, the side event will provide context and understanding to support delegates engaging in discussions on limitations and exceptions at SCCR/38 and in the planned WIPO regional seminars. Speakers are drawn from among experts in the library, archive, museum, education and research communities. Read more about the side event here.
Read why EIFL is advocating for an international treaty for libraries and archives.