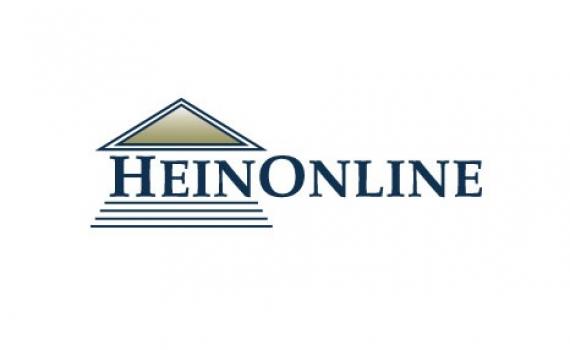 EIFL has renewed its agreement with William S. Hein & Co. Through this agreement, institutions can subscribe at discounted prices to three products: the customized HeinOnline package for EIFL, the HeinOnline package for EIFL plus the Law Journals Library, and the Index to Foreign Legal Periodicals.
The customized HeinOnline package for EIFL contains the constitutional histories of 170+ countries, a large collection of historical books and monographs on legal history.
Subscribers to the HeinOnline package can choose to add the Law Journal Library, which includes 3,000 law and law-related periodicals in 60 countries, addressing more than 90 subject areas.
The Index to Foreign Legal Periodicals (IFLP) is available as a stand-alone resource. It provides in-depth coverage of public and private international law, covers more than 800 legal journals published worldwide, and includes more than 400,000 index records.
The agreement runs until 2025 and 37 countries are eligible for discounted access.
PLATFORM FEATURES
HeinOnline has recently redesigned the platform interface making it easier to use but retaining the helpful functionality which includes:
Infinite scrolling to display research results, so that searchers can access search results by scrolling until the results set is exhausted, rather than having to navigate to different pages. 
The possibility of sharing articles: users can share links to PDF articles with other people via email. Access to the articles is available for seven days, after which the link expires.
A free HeinOnline app available in Android and iOS versions enables users to search HeinOnline or quickly retrieve a document on a mobile device.
Eligible countries
The following countries are eligible for discounted access through this agreement - 
Albania, Armenia, Azerbaijan, Botswana, Congo, Côte d'Ivoire, Estonia, Ethiopia, Fiji, Georgia, Ghana, Kenya, Kosovo, Kyrgyzstan, Laos, Latvia, Lesotho, Lithuania, North Macedonia, Malawi, Maldives, Moldova, Myanmar, Namibia, Nepal, Palestine, Senegal, Serbia, Slovenia, Sudan, Tanzania, Thailand, Uganda, Ukraine, Uzbekistan, Zambia, Zimbabwe
More about EIFL's agreement for HeinOnline.